Fast delivery

Free shipping on orders over 60 € (only in Finland)

Secure Finnish online store
New Topfiber products
thinning hair solutions
Elektroninen HIUStuuhennin on suomalainen keksintö

Top Fiber electronic hair fiber is a Finnish invention that changed the hair industry.
READ THE STORY
VISIT THE STORE
HEAR IT FROM OUR CUSTOMERS!
Read below for the latest feedback directly from our customers
"Hair loss shocked me, but luckily thanks to TopFiber it wasn't the end of the world"
I like to keep my hair up in a high ponytail, but after years I found that my hairline wasn't the best for this reason. Now, by thickening the spray with TopFiber products, I can spray my hairline, and it looks much better and I feel relieved.
Kaitlyn
Believe it or not, I use these fibers to fill the empty gaps in my beard. I really like that I have complete control over how much product comes out with a three-speed applicator, so it ultimately looks very natural - not too much.
Ricardo
I apply the product a little throughout my hair to give thicker and fuller hair. I especially like that I don't have to worry about the product flaking off during the day, but it stays in place even on more active days all day and makes my hair look thicker and more beautiful.
Tatyana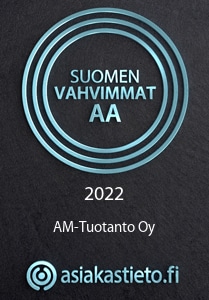 Am-tuotanto Oy
Postikuja 12
08700 Lohja
010 3227 800
am-tuotanto@am-tuotanto.fi
0829137-5